R3 Roof/HVAC Installation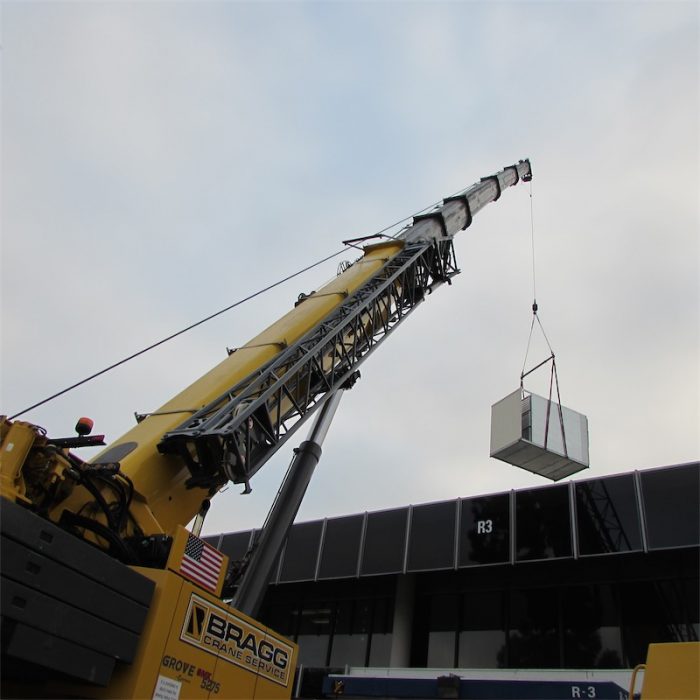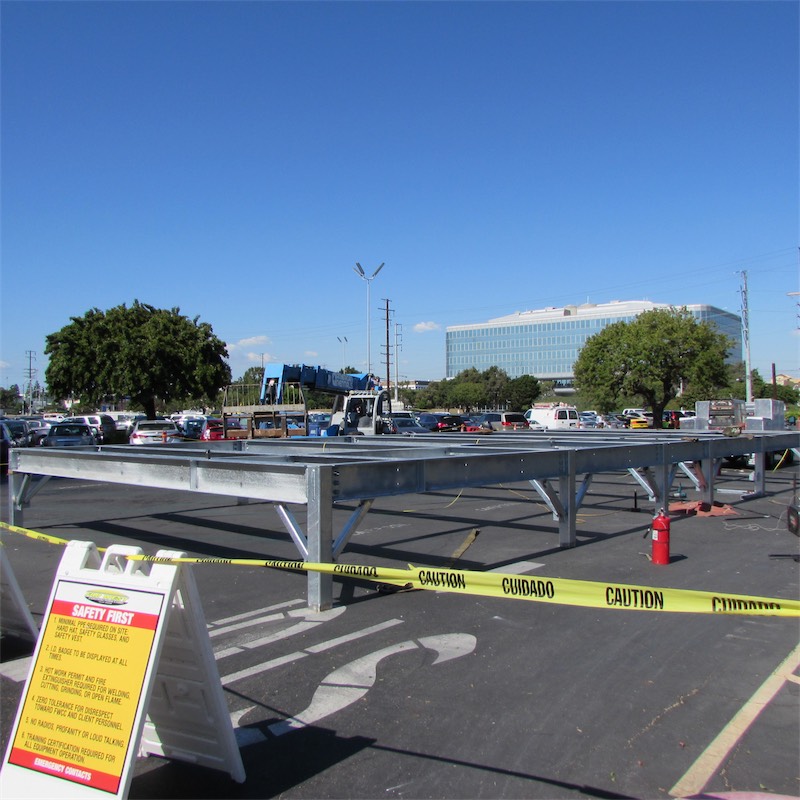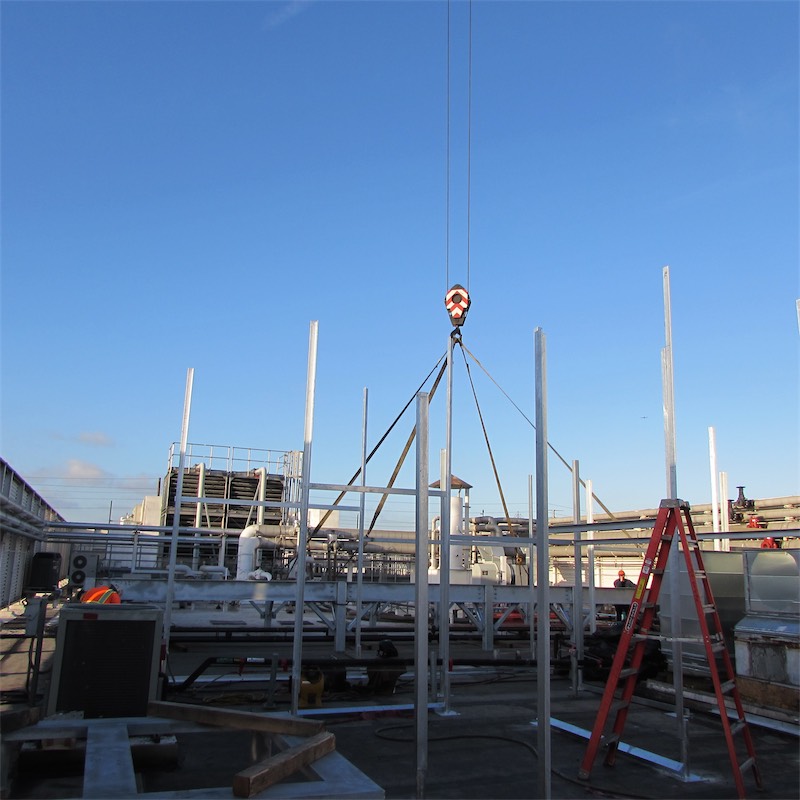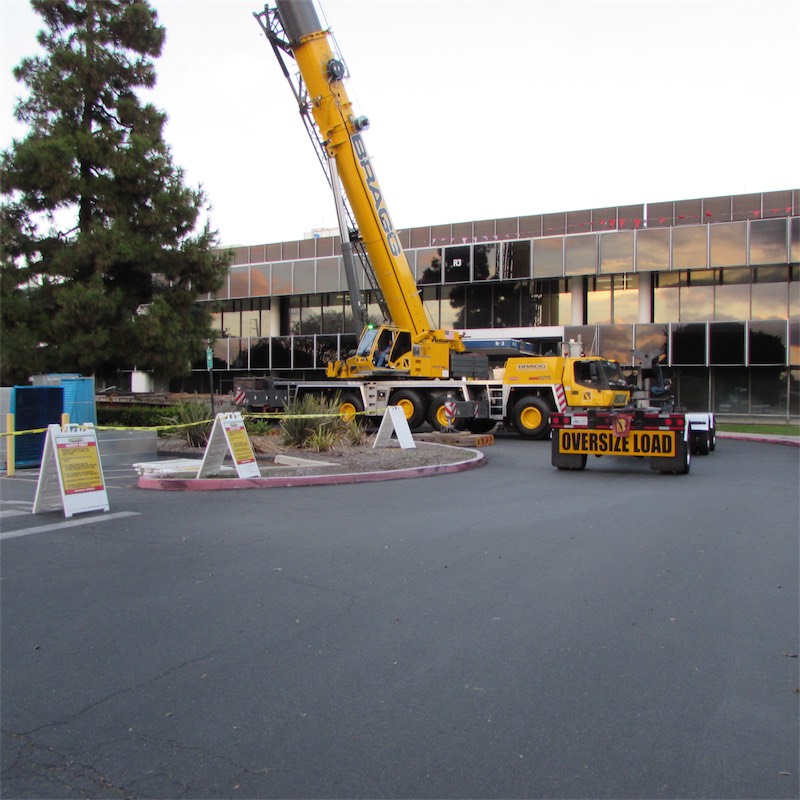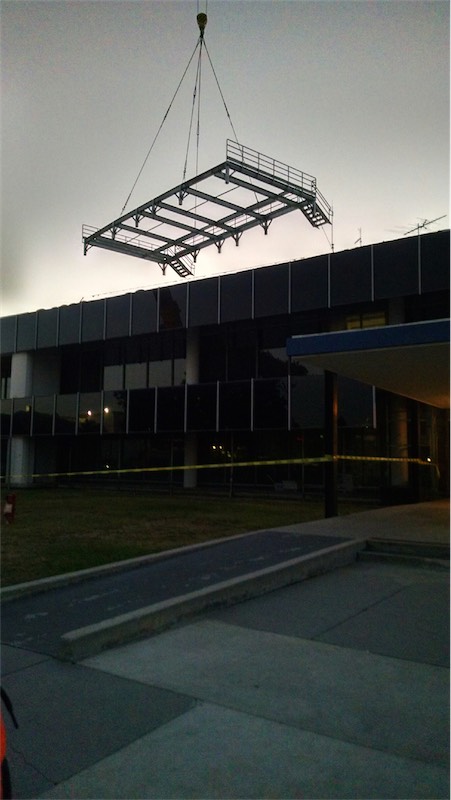 Location: Redondo Beach, CA
Client: Northrop Grumman
Cost: $5.8 Million
Scope of Work: Far West Contractors Corp. was awarded Phase 1 and Phase 2 of the R3 building re-roof and HVAC upgrade projects. Northrop Grumman's R3 building has two critical data centers as well as smaller server rooms, communication rooms and computer labs. No shutdowns for either power or cooling could be scheduled. To complete this work under these constraints we had to provide temporary air handlers and cooling units and new power connections so that there was no noticeable effect to the building systems during the seamless transfer to the new equipment. We installed 6 new VFD controlled, fan wall air handlers with a total combined CFM of 212,960 CFM on three new raised mechanical platforms.
The air handlers were connected to the existing house chilled water and heating hot water systems. Two new 400 ton BAC cooling towers were installed on a new cooling tower platform to provide cooling water for the existing chillers in the basement mechanical room. One of the more challenging parts of this project included removing and relocating 14 dedicated data Center Liebert units and 11 package units from existing roof top concrete pads and install them on new mechanical platforms without causing any loss of cooling to the critical areas of the building. This was accomplished with the use of small portable temporary cooling units that were placed throughout the data centers, communication rooms and computer labs.
As part of this project we also removed the existing failing roofing system and installed 59,040 ft.² of new Tremco built up roofing. The entire project was completed on schedule without any disruption to the north of employees occupying the building.