R3 Enterprise Data Center Modernization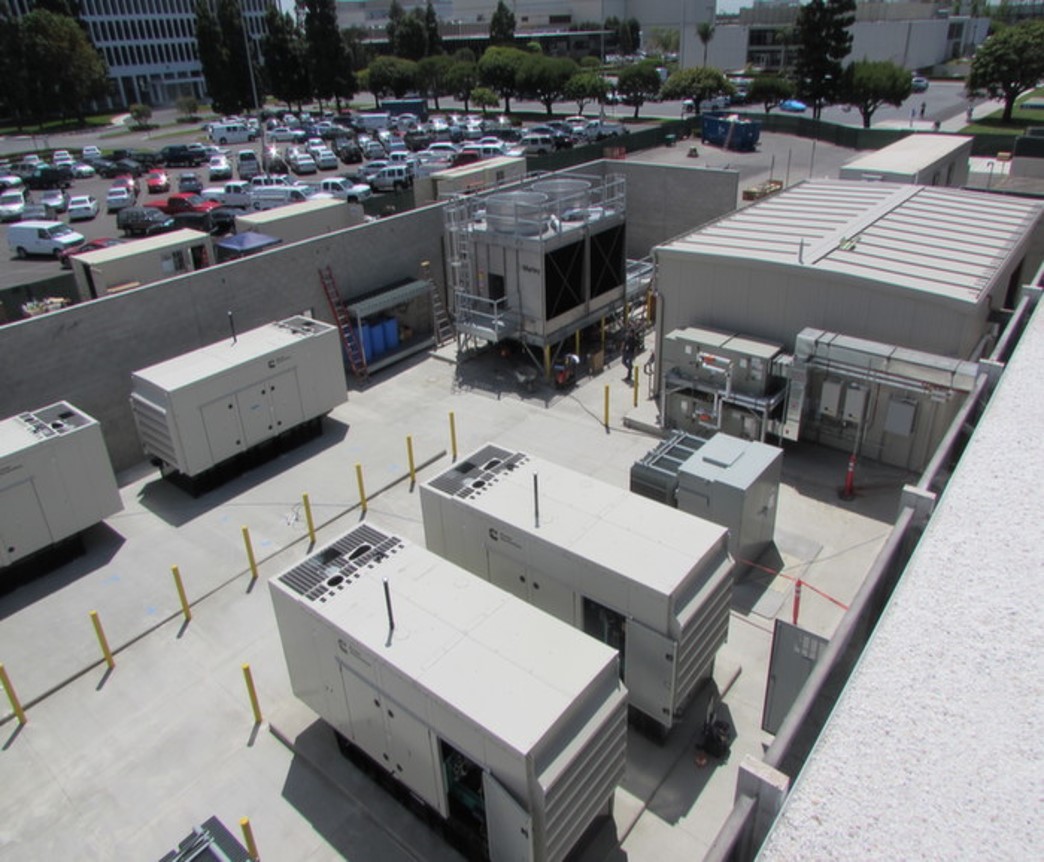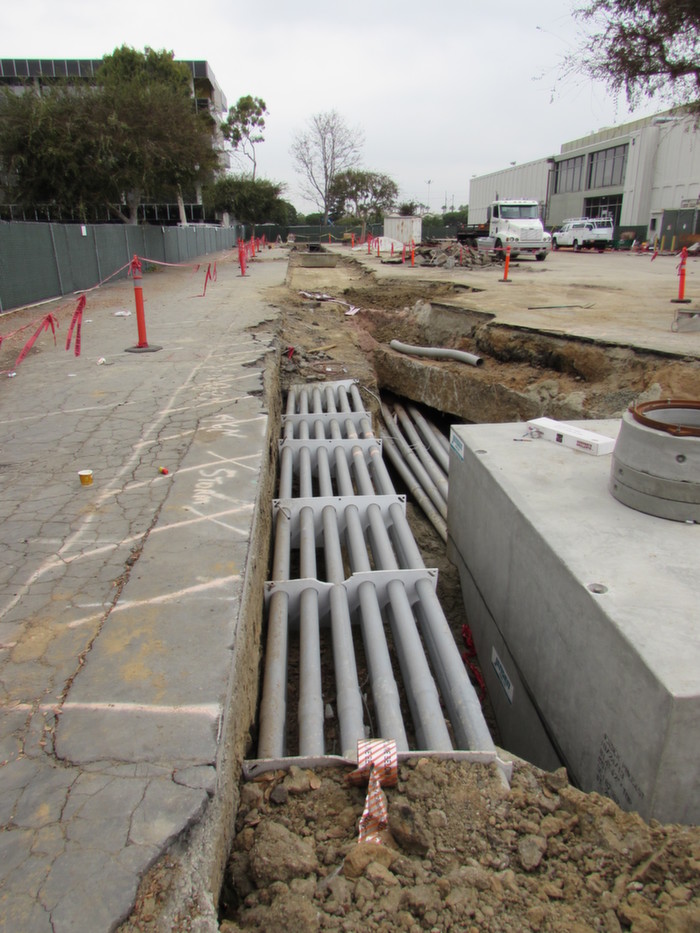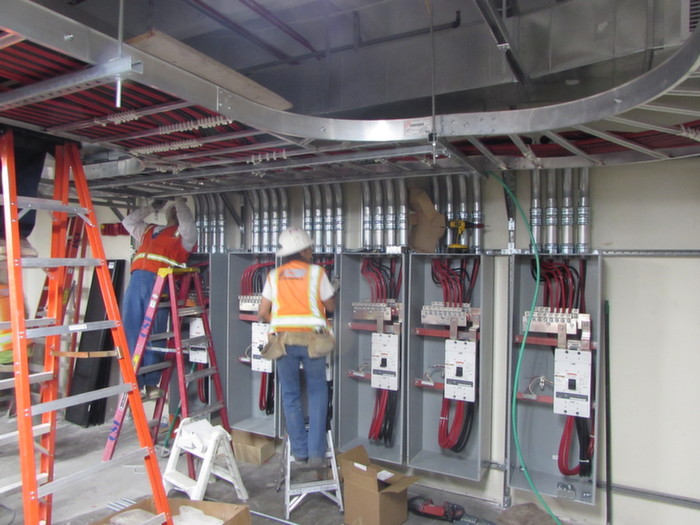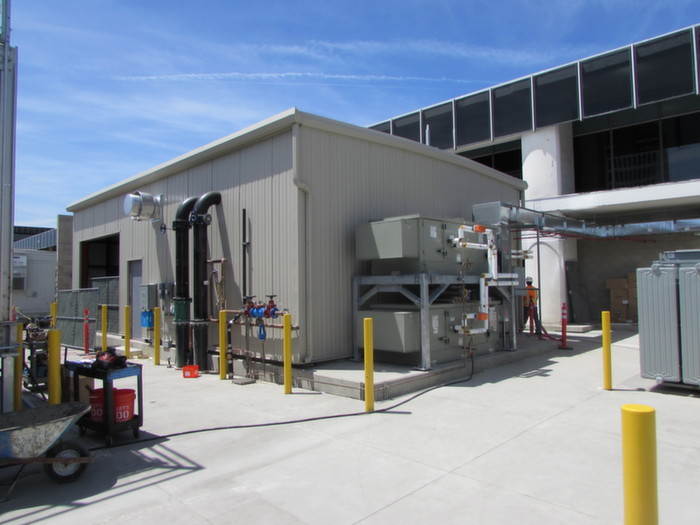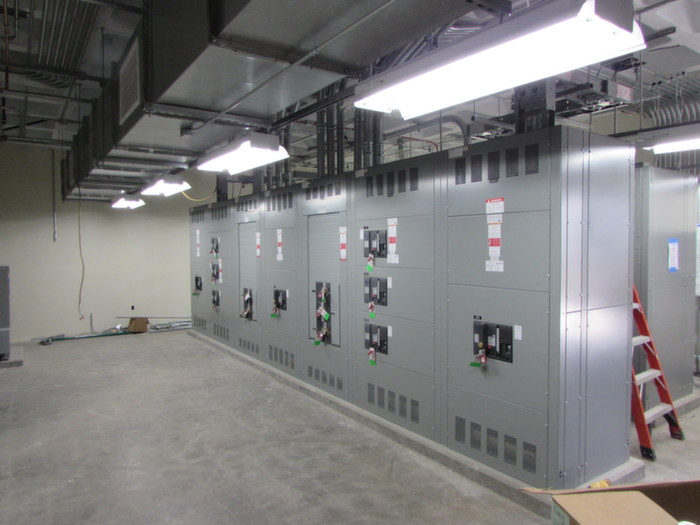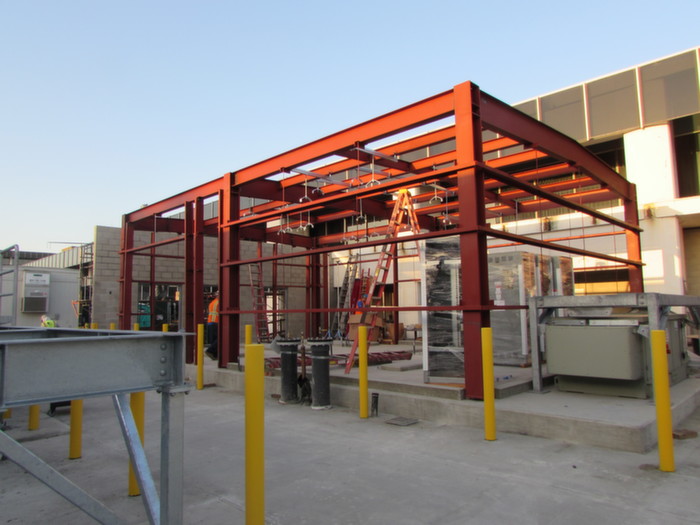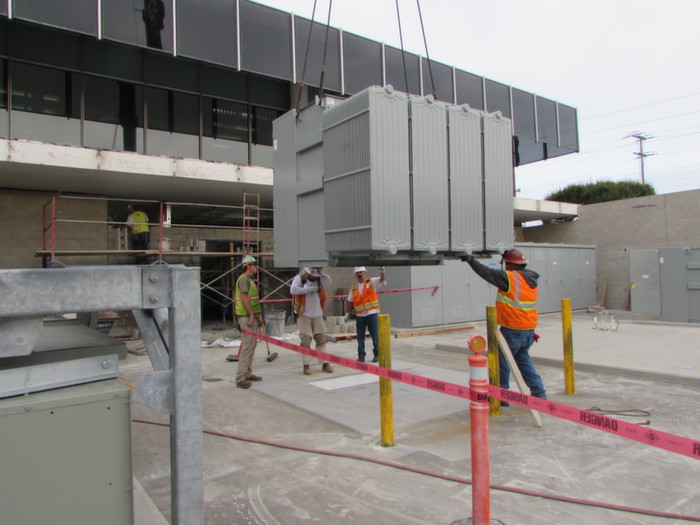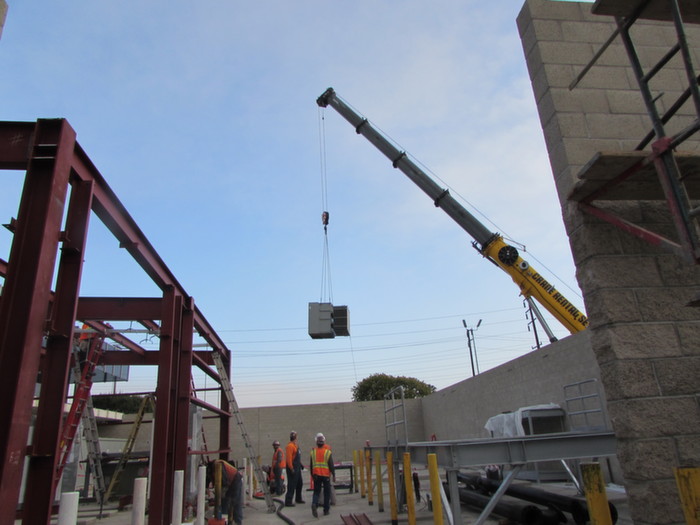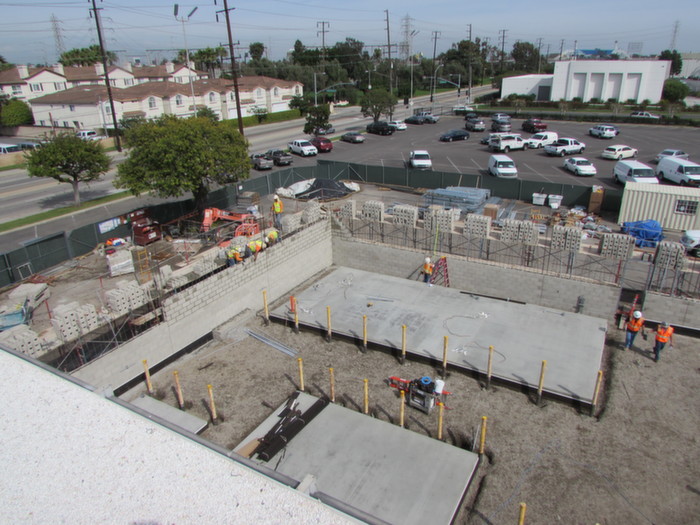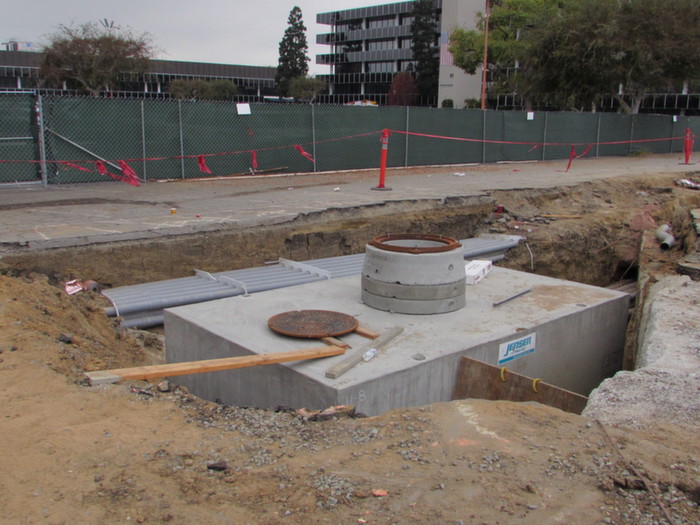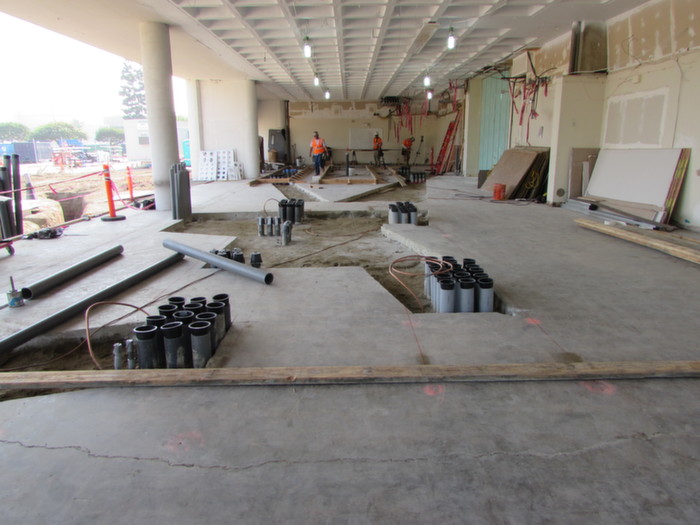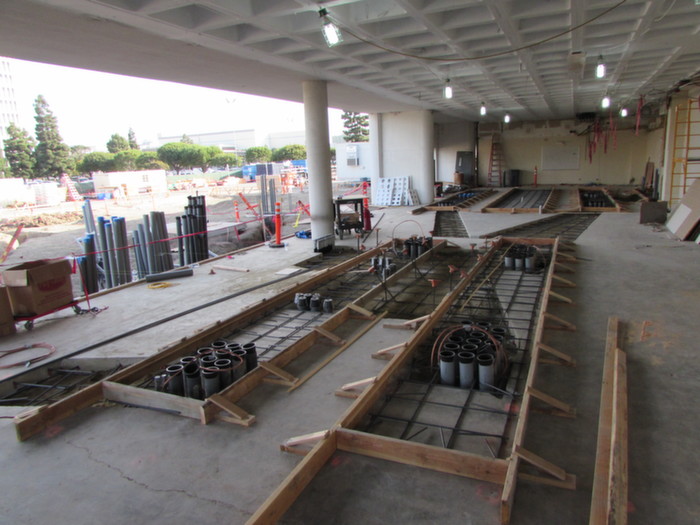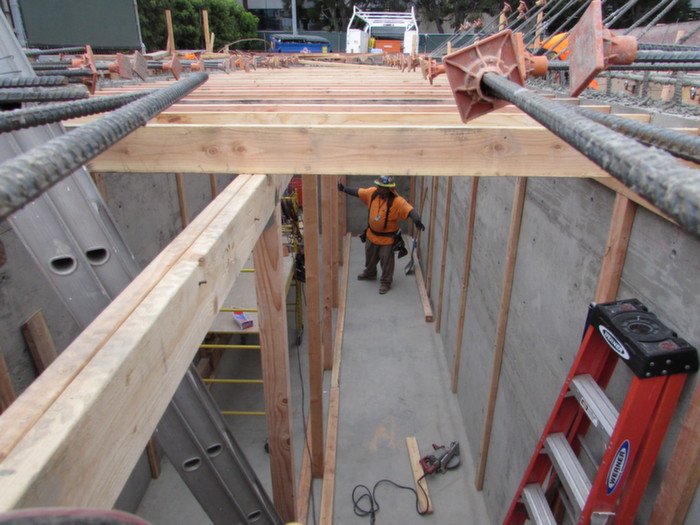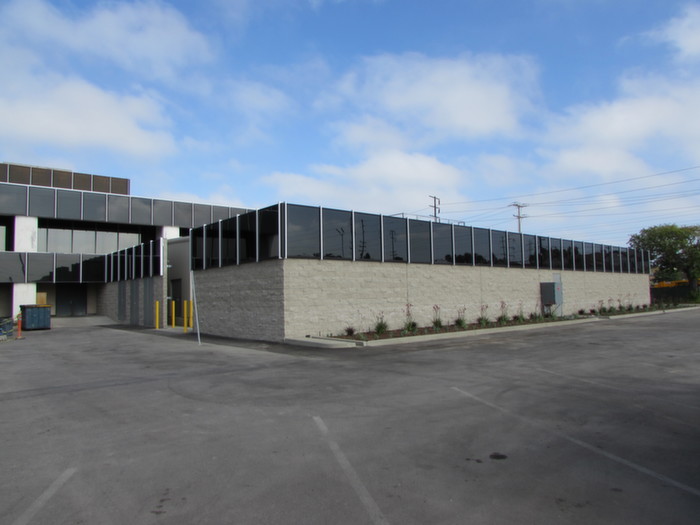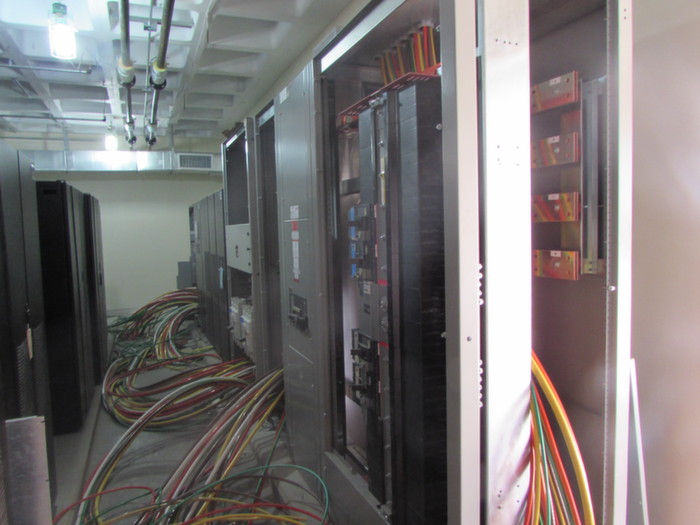 In the new chiller building, we installed two state-of-the-art MagLev Multistack chillers. We installed a new mechanical platform with two cooling towers to support the new chillers. We renovated two open office areas into a new dedicated UPS system room and a new Power distribution center. Work inside the R3 building was completed while the EDC remained in full operation.
The existing EDC servers were protected with custom-built temporary enclosures to protect them from dust, debris, and possible impact damage from demolition and new construction, which took place in the ceiling space above the multi-million dollar equipment. All throughout the demolition and construction phases there was never a loss of power or cooling to any of the EDC equipment.
When it came time to tie in the new power and cooling systems, we were given a 24-hour Memorial Day weekend shutdown, which was just enough time to complete all power and cooling transfers, final equipment commissioning, EPO testing, and fire/life safety inspections, which required shutdown of any sensitive server equipment. Startup and load bank testing for the generators, chillers, cooling towers, medium voltage gear, and UPS systems were completed weeks in advance of the final EDC shutdown, so we are confident the new systems were dependable and in proper working order.
Location: Redondo Beach, CA
Client: Northrop Grumman
Cost: $10.8 Million
Scope of Work: Far West Contractors Corp. was awarded the Northrop Grumman Enterprise Data Center Power and Cooling Upgrade project. It was designed by the Austin Company to provide N+1 redundancy for power, emergency power, UPS, and cooling systems that supply the critical servers in the data center. The design included an increase in size of the existing Space Park substation by approximately 1000 ft.², adding two additional medium voltage 4160 V substations dedicated to the EDC. We also installed 1,250 lineal feet of electrical duct bank, running power from the new substation additions to the new EDC-dedicated, 9,120 square-foot equipment yard. At the new equipment yard, we installed two transformers, which feed a new 4,000-amp outdoor rated distribution panel for a new 500-kW diesel generator, supplying emergency power for the EDC. We constructed a new 1,000 square-foot chiller building to supply chilled water for the EDC cooling requirements.